SAGE CANYON OUTFITTERS:
YOUR 5-STAR HUNTING TRIP!

Sage Canyon Outfitters is THE place for upland bird hunting in Oregon! We are located just outside of Maupin, Oregon, on over 8,000 acres of prime upland bird habitat near the beautiful Deschutes River, only a short drive from Portland or Bend.
We offer both guided and non-guided pheasant and chukar hunting trips, with individual, group, and corporate packages available. You can choose half-day or full-day hunting trips, and onsite lodging options are available exclusively to our hunters.
Since 1995, owner Bob Krein has dedicated himself to providing the best hunting experience to each and every one of his clients. He takes time to get to know the hunters in order to cater to every group's needs & wants, to ensure a 5-star visit for every guest, every time–book YOUR 5-star hunting trip NOW!

A message from Bob Krein – "A big thank you for all the friends/clients that supported us during a difficult/weird last hunting season.  This will be my 27th season in the hunting business.  I couldn't have done it without the support of all of you and a staff that shows up every day to make your trip everything you wanted it to be.  We are excited to be back out in the field.  Please book your trips early as we will fill up on many days this year.  Please call or text if the website shows that we are full.   Happy Hunting!"

Guided or non-guided, young or young at heart, we seriously have something for everyone!
Whether you're a seasoned hunter or on your way to becoming one, we have the hunt for you. We offer both guided and non-guided trips with varying terrain: from a brisk walk to a more challenging route, there is a perfect hunt for you. Individual, group, and corporate packages are available. Hunting trips are completely customizable; we are happy to tailor your hunting options to fit your needs.
Explore the possibilities here!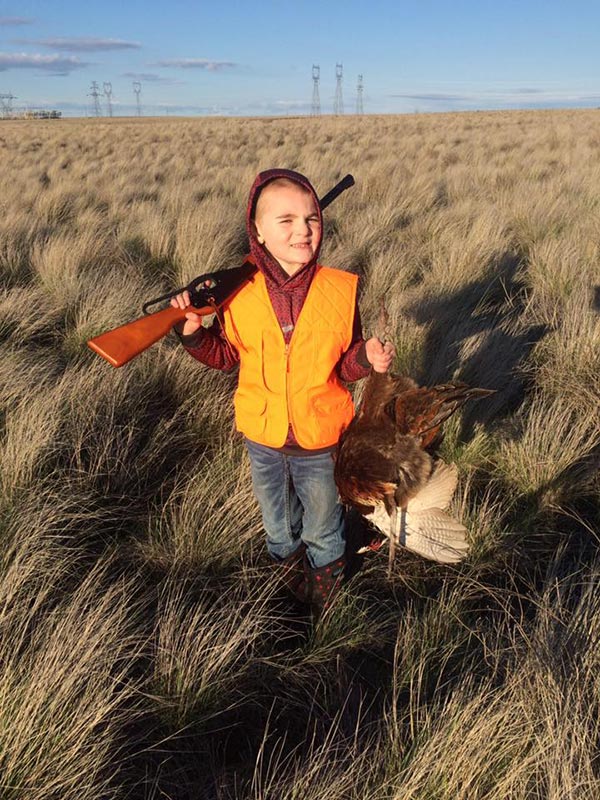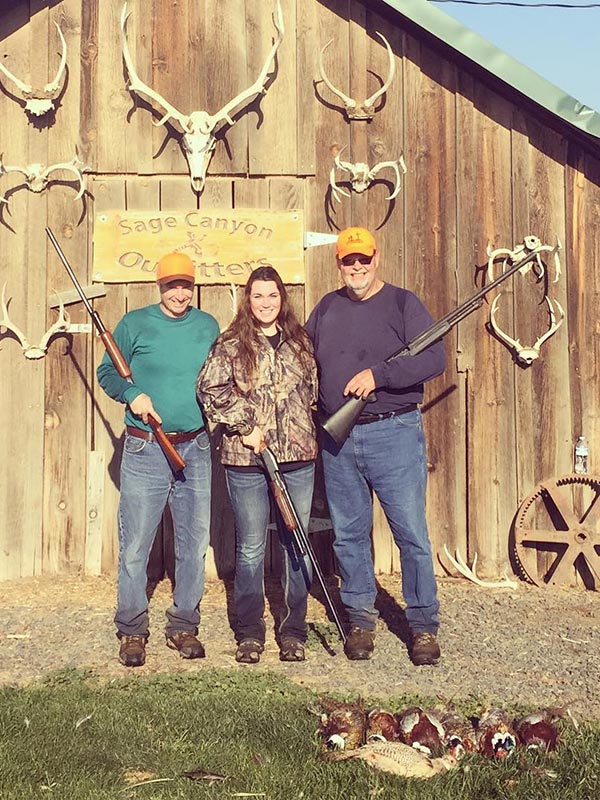 Or book by phone or text at 1-800-541-980-7345
Phone: 1-800-538-7238 ♦ Email: sagerafting@gmail.com

4 hunting preserves and 8,000 acres of prime upland bird habitat are waiting for you!
With 8,000 acres of prime habitat, Sage Canyon Outfitters is ideal for upland bird hunting in Oregon.
Not only are we situated on 4 hunting preserves and thousands of acres of hunting land, we are also home to the A&K Cattle Ranch, organic lavender fields, and a plentiful stretch of picturesque High Desert beauty, laced with small creeks and ponds.
Join us for your hunting getaway at Sage Canyon Outfitters!


Our guides share Bob's vision to ensure a 5-star visit to every guest, every time!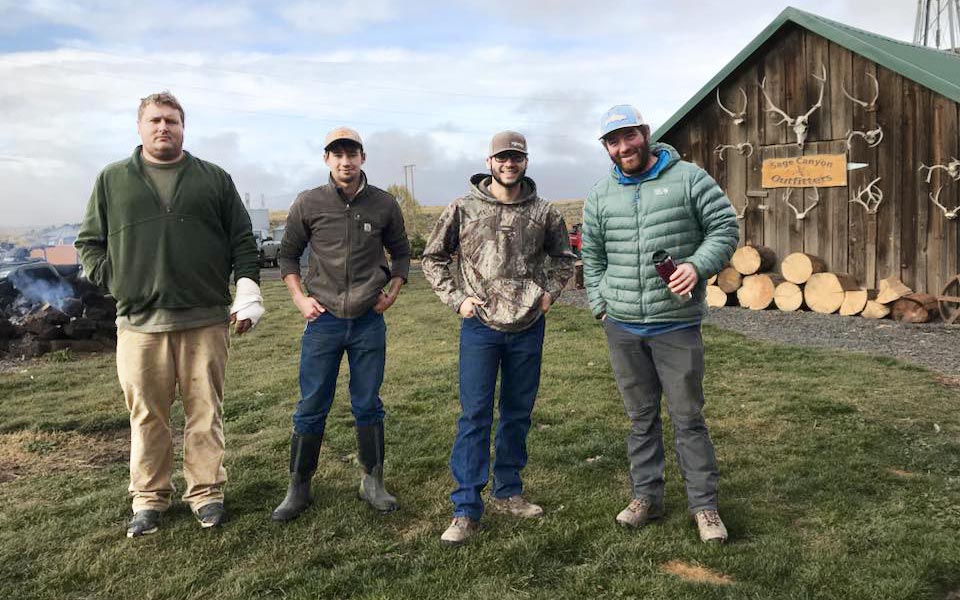 Our dogs are a huge part of our Sage Canyon family, and certainly our cutest employees!
We offer fully guided hunts with our dogs, and non-guided hunts with your own dogs. Is your dog not quite ready for a hunt on its own? Give us a call and we can help you decide what option will fit your situation best.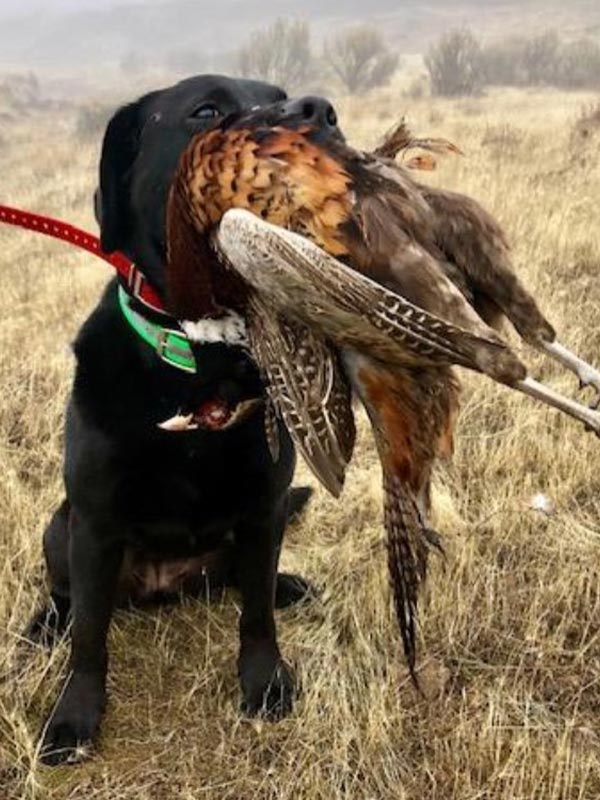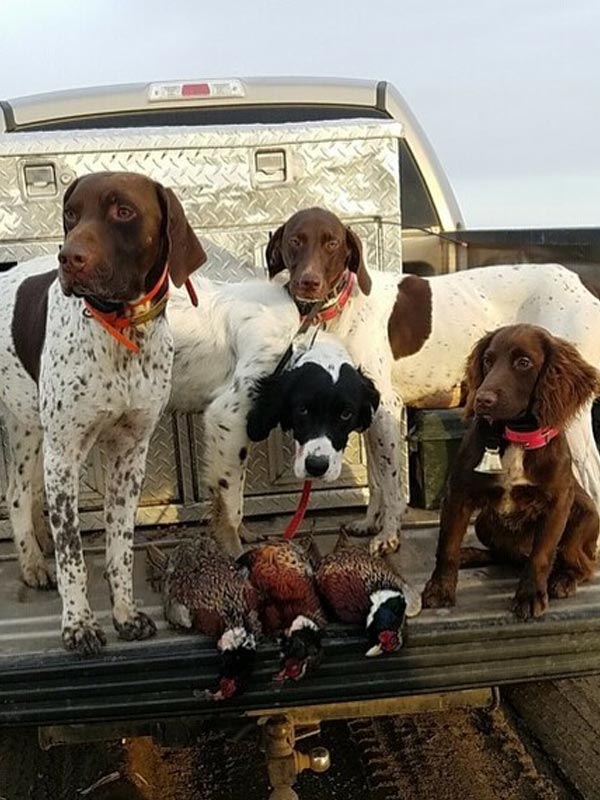 WYATT, BRUTUS, RUBY & RIPLEY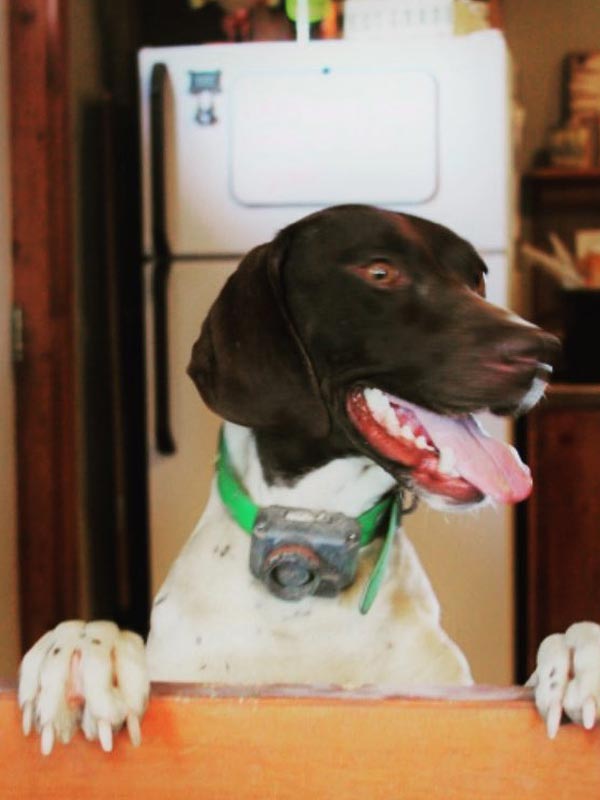 Exclusive Offers Coming Soon
We offer discounted specials and early bird reservation specials throughout the year, so keep checking back!
MORE INTERESTING PLACES IN MAUPIN

WHAT ARE YOU WAITING FOR?